SG Marketing are commercial property specialists. We offer business development and sales support services specifically in the property sector.
The services provided by SG Marketing are founded on over 20 years' successful experience of working in commercial and residential property sectors by supplying a wide range of marketing and promotional solutions to achieve positive results for our extensive client base.
From assistance in devising sales and marketing strategies and plans, to the execution of these plans through tactical sales and marketing support activities, SG Marketing are commercial property specialists who focus on helping clients reach their chosen markets.
Commercial Property Specialists – Why Use SG Marketing?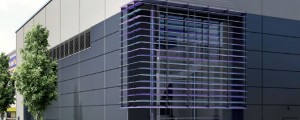 Caroline Mitchell has worked as a residential and commercial property agent herself and knows the daily problems faced in the property world.  Alongside her is a dedicated team of commercial property specialists, marketing professionals able to answer your marketing questions.  It all starts with a conversation, so contact us now.
Create more awareness in the general and specific target business community in the area and investigate the strength of current and future markets.
Tease out information.  By making it happen, the management team can work with prospects and new customers. As commercial property specialists we use every marketing tool available even drawing on outside I.T. specialists to give us the edge.
Provide a real return on investment through the delivery of the existing and future marketing effort for your company. Commercial property databases have a shelf life.  We carefully plan to squeeze every last drop of value from them for our clients.
Encourage business activity and promote the business to the agreed database and general business contacts. We know as commercial property specialists that we need to supply our clients with expertise and deliver for you, our client, the best value from their investment.
Call SG Marketing today on 01590 674590 and start a conversation. Dive into a world of possibility and let's get started.