Probably not. But there are some tell-tale signs of ghost writing to be aware of
But then, that's the skill of a ghost writer. They are there to make your product and service shine on a busy and crowded platform.
In the look-at-me, look-at-me world of social media, with everyone taking to platforms to share their latest 'controversial, hot take' in the corporate world, or their most recent 'business win', we are all trying to be the best writer, marketer, and content creator, aren't we.
We are all marketing
When usually isolated worlds such as the built environment and engineering are forced to adapt to the social media forward arena. We are all our own marketing consultants.
Those not so adept with words, tweets, hashtags and likes will look for someone else to put their business into words. And difficult to find appeal when your everyday work is niche, such as asbestos removal, planning appeals or property security for example.
In walks the ghost writer.
Make yourself appealing
Gone are the days where marketing departments are the only people doing marketing. We are all now marketing ourselves, our brands, our side hustles and our skills at any given opportunity. We are all a brand. Using social media, cultivating a network and growing our message.
But, have you ever noticed a switch up in the way a brand or individual is communicating on social media, a new style, a new voice? Or just more activity and more thought provoking posts?
A once Social Media Silent Sally is now Lady LinkedIn, with well crafted and distinctive posts.
Seems a little shady, doesn't it?
When you research how to use LinkedIn to enhance your marketing strategy, marketing consultants are keen to remind you that LinkedIn, unlike many other social media platforms, is frequented by high level professionals; those making decisions at executive and directorial levels in the corporate world.
Talk directly to the top dog
The strength and uniqueness of LinkedIn is the claim you can literally speak to the top dog.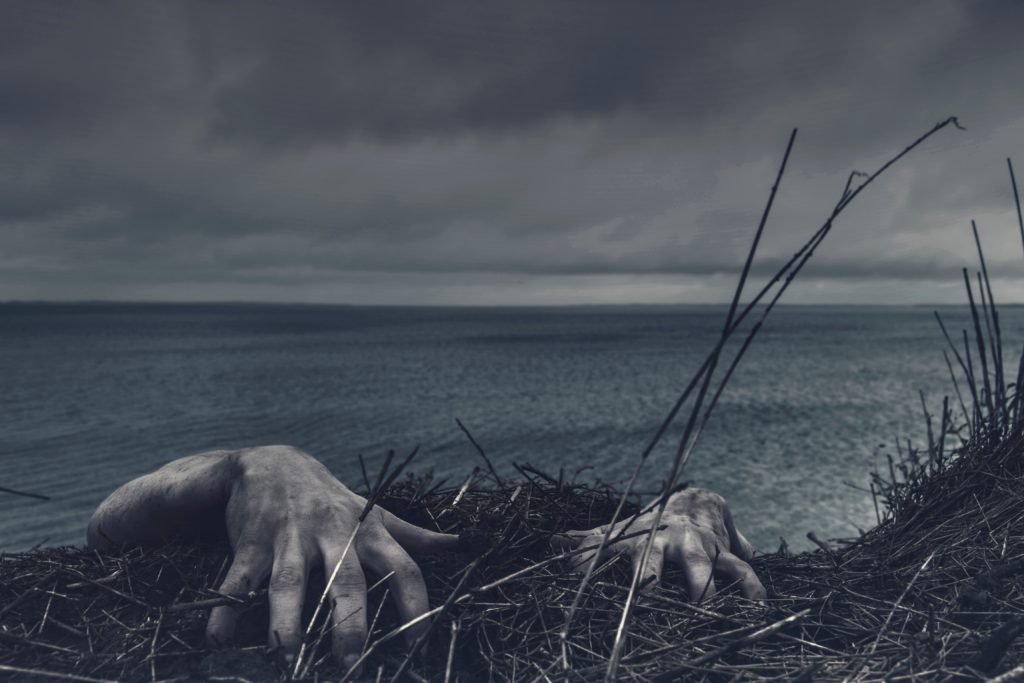 The sheer power of LinkedIn
And this is borne out by the stats. Like no other platform, B2B and sales have found their place on LinkedIn.
80% of social media leads in the B2B world come from LinkedIn and over 91% of professional content online, comes from LinkedIn.
With a presence in over 220 countries, LinkedIn is the best way to share the developments of your business and what you can offer potential clients far and wide, without having to take a single content strategy marketing course.
This has therefore led to an industry full of people unsure of how best to gear and centre their LinkedIn profile, when social media just isn't their thing. So, throngs and throngs of freelancers are showing them how, with articles and posts being published frequently on LinkedIn, in someone else's words.
Can you tell when someone isn't writing their content for themself now though? Has someone become a marketing and content writing whizz overnight?
Chances are, they have a ghost writer making that sharp and snappy content happen. If you have met someone in your network at a meeting, a conference or a networking event, you may notice a total shift in their 'writer's voice' and their real voice, but there is only so different those two things can be before suspicions of a ghost writer may be raised.
If someone has gone from never posting, or posting plain, clear content, to more interesting and in depth pieces, this may have you questioning too.
No bad thing
But is that such a bad thing? In a world where marketing is becoming the role of everyone in a company, having a ghost writer to help boost your engagement while you focus on doing your job, would be a real asset to you and your productivity.
Taking your foot off the gas with LinkedIn and using your time on LinkedIn to engage with your target audience by using a ghost writer could enhance your image and help you to keep producing a high quality message to a broader market.
So, give a ghost writer a call if social media leaves you frustrated about the results you are achieving; they may be able to steer your business and engagement in the right direction.
If you need help bringing a fresh perspective to your content marketing, please DM Caroline Mitchell on LinkedIn and visit https://sgmarketing.co.uk/contacts and sign up for our newsletter. We can help you develop your voice, your marketing strategy and achieve more action on the business to business platform.
Image: Courtesy of Daniel Jensen, Unsplash